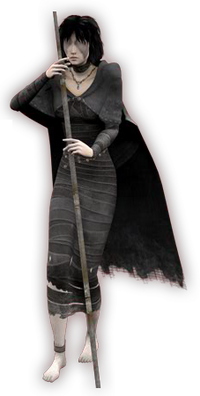 The Maiden in Black is a character in Demon's Souls. She is a demon and is able to manipulate Souls.
The Nexus after defeating the Phalanx.
General Information
Edit
She uses the souls gathered by the player to level up by selecting "Seek Soul Power".
She will not become hostile when attacked and will resurrect shortly after being killed.